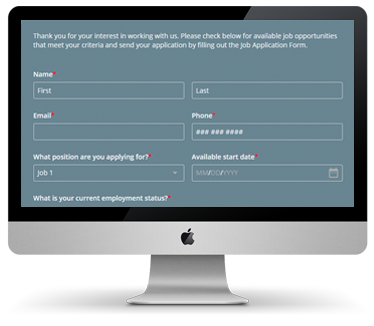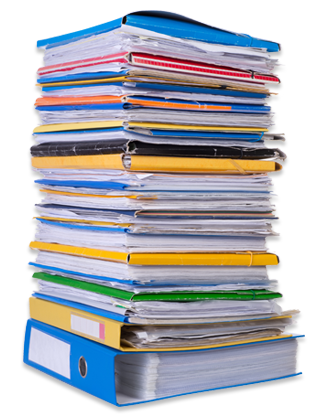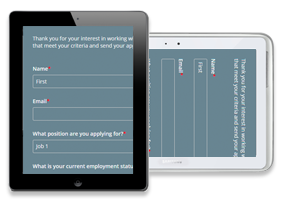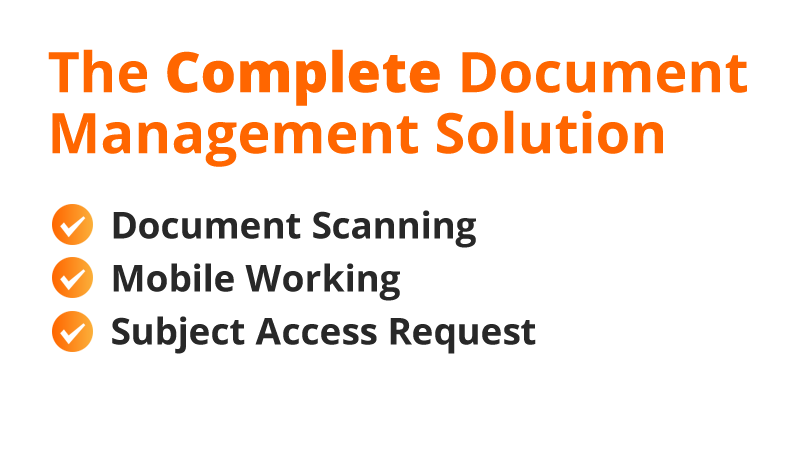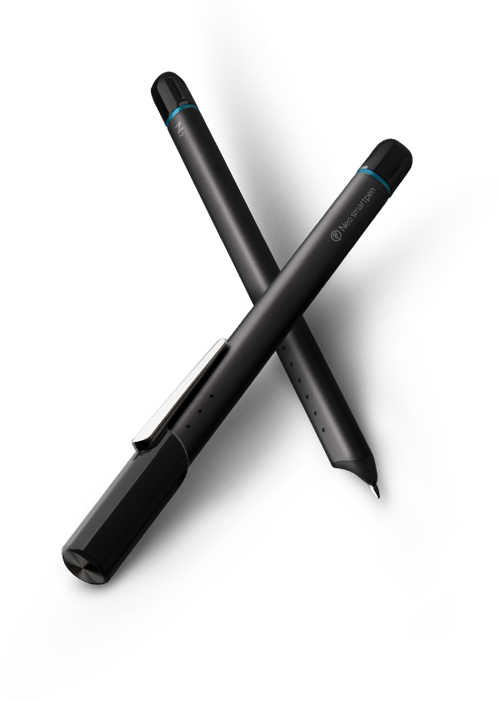 Case Studies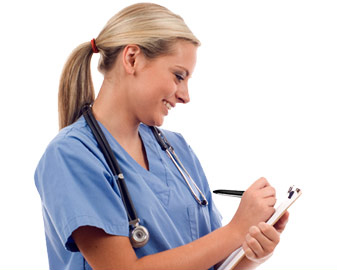 NHS Barnsley
How a Ubisys solution helped NHS Barnsley improve patient Interaction by their community nursing and therapy teams. In the spirit of partnership, Barnsley NHS Trust and Ubisys set about designing a Digital Pen solution that would meet the needs of the users, business and patients alike. Three service areas were chosen initially using three different forms; Initial Assessment, Therapy and Activities of daily living.

The Gritting Company
Job sheets are completed with a digital pen which are then sent via a Nokia mobile phone over the o2 network to the Ubisys Formidable software located at their Head Office. The job sheet data is then converted to XML, a PDF produced and the local application (called 4D) and purpose built customer portal updated.

NHS Rotherham
How a Ubisys digital pen solution improved the efficiency of Rotherhams physio team by 35% and reduced patient waiting times. The Physiotherapists now record as they used to but the pen records the writing and symbols which are converted to computer text. At the end of the session, the Physio updates SystmOne with 4 key pieces of data and a PDF of the notes is automatically attached to SystemOne using integration techniques.

NHS Lanarkshire Finance Department
NHS Lanarkshire's finance department were using a new document management system that had been implemented due to a national contract. They wanted to scan all the old invoices into the system as storing them was taking up office space, but they thought it was going to be time consuming and costly. (The files were not accessed enough to justify spending a lot of money on them.)
We proposed a simple archiving solution with range indexing and free document management software for the archive files which would allow them to scan their files while meeting their needs.
"What we thought was going to be a long and expensive process ended up being very quick and cost effective. We were very impressed with the completed work and would be happy to recommend On-Site Scanning."

Northumbria Health Care NHS Trust Payroll Department
"Having implemented Genisys document management software we needed a fast and cost effective solution to scan our live files into Genisys. Having drawn a time line to scan the documents ourselves it became apparent that we didn't have the resources to complete the work in a satisfactory time frame.
We visited On-Site Scanning at their premises and were very impressed with their set up and the security measures they have in place. Their ability to cope with high volume scanning, quickly, securely and effectively was very apparent having watched the business in operation and put us at ease with outsourcing the work to On-Site Scanning.
Within a very short time frame we had all our live files on Genisys. The scanned files were originally kept on the same floor as our open plan office, taking up a large amount of space. Having reclaimed this space it is now part of the open plan office again and has given us a large area which we have expanded into."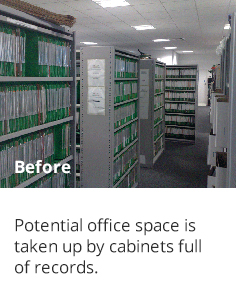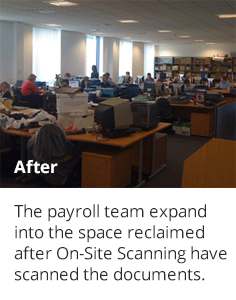 NHS Highland Payroll Dept
NHS Highlands had a problem. Their files were held in a variety of formats including microfiche and paper documents. Only one person at a time could view files on microfiche, so access was limited. They wanted a complete integrated document management system.
As a tried and tested solution for many other payroll departments across the NHS we recommended they implement Genisys document management software.
We took over the scanning of the microfiche and paper files, and were able to increase the number of index fields from 2 to 8, in the microfiche files, creating a consistent indexing system across all documents.
After full training on using the system we supplied scanners and set up scanning station allowing the department to scan all new files into the system creating a complete document management solution.
"Although this was a massive project to be undertaken, On-Site Scanning's efficiency and professionalism ensured it was pain free.
When we first embarked on the project we expected that we would be without our files for a long time during the scanning process, but this was not the case. Turnaround was immediate and there was minimal disruption, if any to our service. The implementation of the project from start to finish was seamless and there was no break in service or continuity.
We have already recommended On-Site Scanning to many other departments and boards and are happy to recommend their services"
Brian Houston – Payroll Manager
Find Us
On-Site Scanning
Units 1-2, Building C,
Kelburn Business Park,
PORT GLASGOW,
PA14 6TD
Tel:
01475 648212
Accreditations
Registered under the Data Protection Act 2018
Registration Number Z2115224