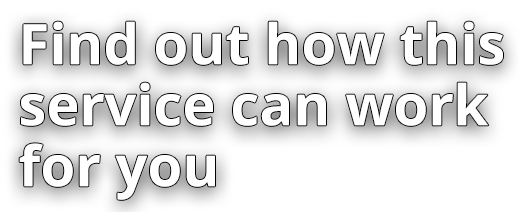 Document Scanning
OSS Provides a secure and efficient Document Scanning Solution delivering cost benefits and integrated compliance utilising state of the art technology and best in class processing software. Working to ISO Level of quality and standards and delivering compliance with BIP 0008-1:2014 Evidential Weight and Legal Admissibility of Information Stored Electronically: Code of Practice for the Implementation of BS 10008 ensures your documents are safe, protected and managed appropriately.
The Process
OSS will work directly with you the client to create the perfect solution. If the best solution taking efficiency and cost saving into account is not to scan all your files then we will tell you that and build the solution around you.
All jobs are different. They have major similarities but they all differ depending on the client's requirements. We work closely with your team to build the perfect solution. This is then documented in the terms of agreement and once both parties are happy it is signed off and the process can begin
We hold your files both hard copy and electronic for a set period of time which is agreed and documented before the process begins. Only when we have clear instructions and authorisation do your files begin the next phase. We can securely destroy the files, offer longer term storage or return the files.
Contact OSS for further information.
Benefits of document scanning
Save space
Reduce administration costs
Cut storage costs
Data security and risk management
Improve customer service
Find lost files
Realese the potential of your DATA
Save Space
Paper filing systems take up huge quantities of space around the office and can often fall foul of health and safety. Many clients utilise the space saved to expand their business instead of the costs and upheaval of moving office.
Reduce administration costs
A typical office worker can spend around 40 min a day trying to find documents, sometimes with no result. A document management solution complimented with a document scanning solution can dramatically cut this time allowing your staff a more productive working day. You will have multiple person access which will eradicate waiting times for active files. With your digital files centrally located there will be increased accessibility of your documents with the ability to email, share and print across multiple sites if required.
Cut storage costs
Storage costs are at a premium and with legislation requiring storage for at least 7 years, stretching up to 50 years and beyond for some health records and construction files, the cost can be a constant drain on your finances. If you use a records management company, and are accessing your files on a regular basis the cost can quickly get out of control. OSS will work with you to produce the best solution that meets your needs.
Data security and risk management
Data security and back up are essential for any business to survive and recover from any loss of data. But how do you back up paper? There are many factors that can threaten your paper files; fire, water, theft, wear and tear. How would your business cope with the loss of this information? With document scanning, this is not an issue.
Improved customer service
The ability to access files and answer your customer instantly will help to improve customer satisfaction.
Find lost files
Are there some files that you just can't find? These usually turn up after document scanning. They could be or simply have fallen down the back of a filing cabinet. This doesn't matter if you scan these files, when the job is complete the files are on the system and easily found by index fields.
Release the potential of your data
Your data can hold valuable information that is essential to the success and growth of your business. Releasing this potential is free at the point of capture and the files can be returned using state of the art OCR technology to be integrated into your corporate structure.
File Preparation and Indexing
Preparing your documents for imaging can be a long drawn out process. Our trained staff can prepare the files, freeing up your staff to concentrate on their work thus increasing productivity.
When you have taken the decision to transfer your hard files to electronic copies it is the ideal time to think about how you would like to organise them. This is done by indexing. You decide on the level of indexing and what to index, this in turn becomes your search parameters, so it is worth putting some thought into this process as it will determine the accessibility of your files for you and your staff.
OSS can help you through this process by giving examples and recommendations.
When these decisions have been made you then have to decide on a management system. OSS can provide a variety of free document management solutions including searchable PDF.
This will allow you to search for your files according to your index fields. However, you may be looking for more from your data management system and there are plenty to choose from. OSS can help with these decisions and offer impartial advice.
Additional Services
More Scanning Services
OSS offer the complete document management solution. Our services extend beyond bulk scanning of files. We can scan a range of types of files, and help to automate time consuming busines processes like processing forms.
Drawings/plans
We have invested in the latest high resolution, full colour, wide format scanner with 1200 x 1200 dpi resolution. Ideal for scanning large technical drawings, but it also produces perfect results when scanning full colour drawing, posters and art work.
The software scans to PDF, TIFF, JPEG and many other file formats.
We have also invested in a program to integrate the scanned images into your document management system so that your drawings can sit along side any other relevant paperwork.
Microfiche
OSS can convert your microfiches to fully indexed digital images and integrate these into your document management system.
Forms processing
Forms processing is a widely used application for document scanning using the latest OCR, ICR and OMR technology. The time savings that can be made are considerable due to the level of automation that is possible.
Most companies use a variety of form types, the time it takes to get the information from forms onto your system can be critical to the operation of the business.
Typical forms would include new customer applications, change requests from current customers or internal forms such as time sheets, expense claims, request forms and HR records. Because of the fixed layout they are ideally suited to processing with document capture technology.
The process uses a mixture of recognition technologies. OCR for machine printed text, ICR for hand printed text and OMR for check boxes and signature box verification.
Benefits of Automated Forms Processing
Significant increase in speed of data entry
Improved customer response times
Improved customer satisfaction
Increased data accuracy
Invoice Processing
Manual handling and processing of paper invoices is still a highly time consuming and costly activity for accounting departments. The ability to reduce document handling and manual data entry can significantly decrease the cost of invoice processing.
Invoices are scanned as digital images; the software then extracts the relevant data like, invoice number, date, supplier, purchase order number, amount due and line item details. The data is then validated before being work flowed into the client's document management and accounting system. This means that the invoices can be directed to the appropriate operator for approval.
Benefits of automated invoice processing
reduce costs
automatic transfer of data to document management and accounting systems
up to date accounts
track and solve queries instantly
improve relationships with supplier
File Destruction and Storage
Once your files have been scanned and uploaded you have a few options:
Destruction
If you would like to have the old files destroyed our partner, Paper Shredding Services, offer special incentives to OSS customers. Their expertise in this area is second to none and their core value is security meaning you can be assured that your data is secured right to the end. You will also receive a certificate of secure destruction on completion.
Storage
If you would like to keep the files in storage we can give a no obligation quote for storage.
Return
If you would like your files returned to you this will be done with the same level of security as they were collected.
Find Us
On-Site Scanning
Units 1-2, Building C,
Kelburn Business Park,
PORT GLASGOW,
PA14 6TD
Tel:
01475 648212
Accreditations
Registered under the Data Protection Act 2018
Registration Number Z2115224